LED COOLER & FREEZER DOOR LIGHTS
With the development of technology, led cooler lights have gradually become led replacement lights for cooler doors to replace traditional fluorescent & incandescent lamps and light bulbs.
4ft, 5ft, 6ft led refrigeration lighting

Operating temperature: -20°C to +40°C

22watt-30watt, Ra80, 5000k/6500k, 120lm/w, 180°, 5 years warranty

Comes with the male and female adapter cable.

Daisy-chain installation, can be connected in 10pcs (up to 200 watts in a series)

Designed for vertical food/ beverages freezers, cooler, refrigerator, and walk in refrigerator cases.
Vertical LED Cooler Lights with Cheap Price
Why traditional lighting is replaced is definitely due to wasted energy and high maintenance costs. The high lumens led cooler lights are different, they can save 88% of energy. And will not give the freezer or cold storage caused by heat pressure, which saves electricity use from the refrigerator itself. The DLC listed cooler door lights has a lifespan of more than 50,000 hours, which means that they don't need to be maintained or replaced in less than a year like traditional freezer light. We are pursuing to sale products that give the customer peace of mind. In addition to saving money, led cooler door lights also have their unique features. It supports single-ended wiring, which is the biggest product feature that distinguishes it from other manufacturers. The Ra80 and CCT5000k/6500k also maximize show the true color of the food or beverage. Moreover, the V-shaped light surface and polycarbonate (pc) cover forms a 180° beam angle that illuminates the entire freezer.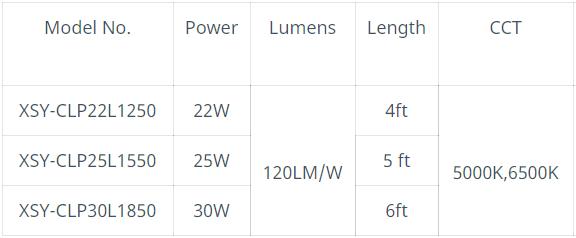 Model No.
Power
Lumens
Length
Color temperature
Input Voltage
CRI
Lifespan
Beam angle
XSY-CLP22L1250
22W

120LM/W

4ft

5000K,6500K

AC100-277V

>80

50,000Hrs

180°

XSY-CLP25L1550
25W
5 ft
XSY-CLP30L1850
30W
6ft
What features are the best led coolers tubes have?
Use led cooler light fixture in shop have several advantages, and please make sure the lighting product meet these conditions when you buy:
Protect the environment
Energy saving
Cost maintain savings
Easy & quick installation
Promote customer purchase
Restore product color
XSY lighting produces 4, 5, 6 foot led freezer lighting fixture for 10 years, which a professional manufacturer. Support 5 years warranty shows confidence in the quality of our products. We only provide dlc fixtures that give customers peace of mind.
LED Refrigeration Lighting Fixtures Applications
Our customers, the commercial electrical contractor help gas stations, supermarkets, restaurants, convenience stores, liquor stores, and bars to find the best led freezer lights to light up the various refrigerators, coolers, and freezers that need to store eatables and drinks. This type of led refrigeration lighting fixture for beer cases, freezers, bars, and coolers commercial lighting projects or retrofit is recommended.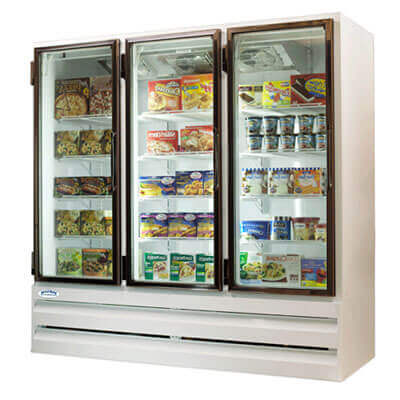 Grocery store/shop cooler display
Supermarket refrigeration case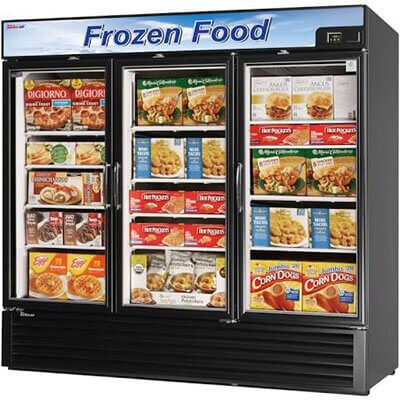 It's installation methods overtake fluorescent lamps
1. Install the mounting clip. Locate the mounting clip at the position where the lamp is installed and fixed by
screws. Check the fixity of the mounting clip to make sure it can't be loosed and shacked. Note: if there have the old metal halide lamp or bulb, please remove them(including ballasts) before you install the new led display case fixture.
2. Fix the lamps, align the mounting clip on the back of the tube and jam the tube into the clip firmly.
3. Use the male and female joint cable to connect multi lamps (A to B), max power should be less than 250W. Turn on the power after installing led retrofits fixture.
If you are looking for walk-in led cooler lights, please click here.
Contact us to get a free quotation!